Our History
Spectrum Insurance Brokers Limited was established in 1982 with considerable shareholding by the Neal & Massey Group. 13 years later, we became a locally owned company in Jamaica after the shares were bought by a local group of investors.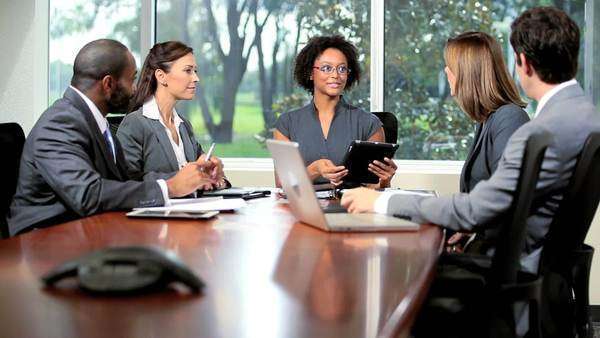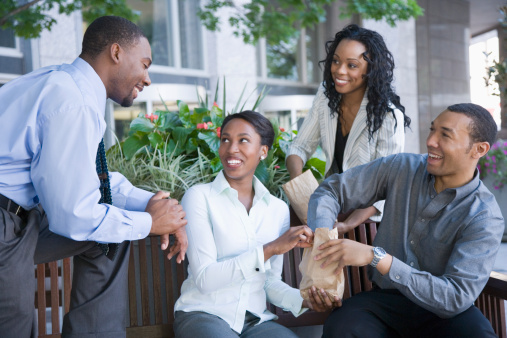 We set the industry standards high by providing quality insurance and risk management services to a variety of sectors. These sectors primarily range from commercial manufacturing to service industries. Over time, we have developed into one of the largest brokers for personal line insurance in the local industry.
Spectrum Insurance Broker Limited was established to provide insurance and risk management services primarily to commercial, manufacturing and the services industries. However, over time we took advantage of the growing niche market of group packages or schemes for motor insurances, including employees involved in the bauxite and banking industries, public utilities, members of the Jamaica Civil Service Association and other Public Sector employees.
In recent years, we have refocused our strategy to achieve a more balanced portfolio mix between corporate and personal line clients, and have been upgrading our operational, technical and human resources to meet the resulting challenges and opportunities. Presently, our corporate clientele includes one of the two local Radio & TV Stations; Hotels, Construction, Manufacturing and Distribution risks, among others. In addition to general insurance services, Spectrum also operates a division which provides the full range of Life and Employee Benefit insurance plans for employees of these and other firms.
In terms of distribution channels, we have an office in Mandeville which we intend to expand into a full branch operation to serve clients in Manchester and neighboring parishes, while our main office in Kingston provides full island wide reach. Our key personnel have a combined experience in excess of 200 years in the insurance industry. We have contractual agreements with all General and Life insurance companies operating locally, as well as access to Lloyds' of London and the wider International Insurance and Reinsurance markets via a network of correspondent Lloyd's brokers.
Like all general insurance brokers operating in Jamaica, we are regulated by the FSC which exercises active supervision and oversight of our operations to ensure that only persons deemed to be fit and proper, including directors, are allowed to perform any important role in the firm, and that we are in compliance with all requirements under the regulations, including adequate Errors & Omissions insurance.
Mission Statement
To delight our customers with world-class services through the efficient and
effective utilization of human and technological resources and the use of
appropriate distribution systems that enhance long term relationships and profitability.
Our Goal
"Setting the industry's standards."
Our Commitment to Our Staff
To provide a challenging and rewarding environment for our employees,
actively supporting their personal development & professional goals.
OUR BOARD OF DIRECTORS
Our Board comprises individuals who have achieved notable success in their respective fields, and they bring a wide range of expertise and experiences to the corporate governance of the company via scheduled monthly meetings and other interventions. The Board members are:
Ambassador Donald Rainford
Chairman
Read more
BSc. C.D., J.P. Chairman
A Graduate of the London University of Economics, Donald Rainford is former Ambassador to Belgium and to the EEC. His other public service postings include tenures as Permanent Secretary in the Ministry of National Security and as Chairman of the National Development Bank (NDB).
Ewart Scott
CEO & Director
Read more
B.Sc., MBA
Mr. Scott is a former banker of many years and currently operates his own business in the Petroleum industry. As a former CEO of Spectrum, he also brings much knowledge and experience in General Insurance broking to the Board.
Dorothea Gordon-Smith
Managing Director
Read more
Managing Director, Garbage Disposal and Sanitation Systems Ltd.
A former banker, manager and now successful entrepreneur, Mrs. Gordon-Smith has consistently been included in Businesssuite's list of the 50 Most Powerful Women in Jamaica, since 2003.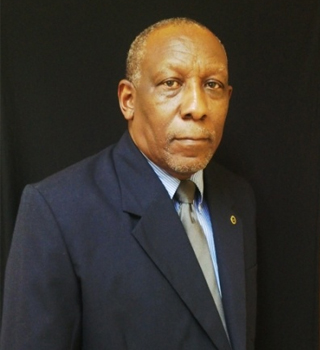 Michael L. Reid
Financial Consultant
Read more
MBA, ICIA, ASCA, FAIA Financial Consultant
Mr. Reid's areas of specialization include Local and International Taxation, Development & Implementation of Internal Control Policies and Corporate Financial Reporting.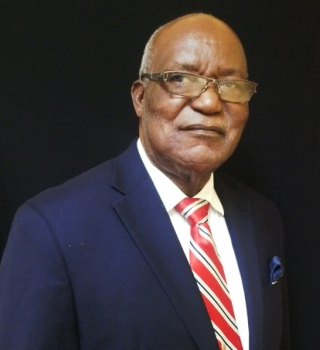 Mr. Cleveland Stewart
Company Secretary
Read more
Company Secretary
Mr. Stewart is an accountant and former banker of many years, with broad experience in the private and public sectors. He joined the Spectrum Board in 2012 and as company secretary, he brings and a wealth of knowledge and experience in his particular discipline to the team.
Wilton A. Campbell
Vice President –  Life Department
Read more
B.Sc., CLU, Ch.F.C. Vice President – Life & Employee Benefits
A qualified and experienced life insurance practitioner with over 30 years in the life insurance industry, and past Chairman of the Board of Trustees of the Institute of Chartered Life Underwriters and Chartered Financial Consultants (CLU & Ch.F.C.) Mr. Campbell provides leadership to the Life and E. B. Division.
Under his leadership, Spectrum's Life Division has consistently ranked among the top two producers of life business from local insurance brokers.
Angella Morais
 Manager – Employee Benefit
Read more
Manager Employee Benefits
Mrs. Morais has a career spanning twenty-four (24) years as a Professional in the Life Insurance Industry, specializing in the design and marketing of employee benefit plans for various private and public sector workers throughout the island. Her track record for maintaining customer satisfaction is second to none. Prior to entering the Insurance Industry Mrs. Morais was employed in the Banking Sector for over fifteen (15) years.
Read more
Accounting Manager
Mr. Smith has acquired over 17 years of accounting experience in various organizations and in various senior positions He joined Spectrum in 2006 and is currently pursuing his ACCA certification. He holds certification in AAT.
Dwight Cummings
Operations Manager
Read more
Operations Manager
Mr. Cummings is an avid team player and the holder of a Diploma in Insurance Studies from the College of Insurance & Professional Studies. With over 20 years experience in the general insurance business, he has developed a successful career and expertise in the design and placement of all major classes of commercial insurance.
Mr. Cummings held supervisory positions at various broking firms before joining Spectrum in 2006.
Gabriel Alexander
Executive Consultant
Read more
Exceutive Consultant
A graduate of Kingston Technical High School where in his last two years he specialized in the field of commerce. He began his insurance career in May 1969 at a U.K. firm of brokers with branch office in Jamaica at that time. He was appointed branch manager in 1975 and during 1976 the insurance portfolios of Kaye, Son (Jamaica branch) and the Myers Fletcher and Gordon Insurance Agency were merged into Insurance Brokers of Jamaica Limited (IBJL). As a result he was transferred to IBJL where he held senior positions such as Administrative Director and Financial Director. He then joined Marathon Insurance Brokers Jamaica Limited as Managing Director. He held that position until he resigned at the end of June 2002. Mr. Alexander's experience in the Insurance Industry now spans over forty (40) years and he has acquired a sound knowledge in all spheres of the broking business. He has attended many insurance courses sponsored by the Insurance Institute of Jamaica/ Insurance College and holds several certificates in insurance including the Insurance Diploma from the Insurance Institute of
Jamaica. Over the many years in the business he has serviced accounts such as The Caribbean Cement Company;; The West Indies and Caribbean Group of Companies, Terra Nova Hotel, Airports Authority of Jamaica; Port Authority of Jamaica; National Water Commission; National Housing Development Co-operation, Jamaica Bauxite Mining, Bank Of Jamaica, Jamaica Banana Producers Group of Companies; Sugar Company of Jamaica; Jamaica Tourist Board and Jamaica
OUR MARKETING & SALES TEAM
Beverlee Besley
Executive Consultant
Read more
ACII – Executive Consultant
Mrs. Besley is an Associate of the Chartered Insurance Institute – a member of the Professional Insurance Practioner, London and has been in the industry for over 30 years, serving in various management capacities. A former Vice-President of Spectrum, she is an accomplished administrator and broker with much experience and expertise in client relationship, and has been with Spectrum for over 13 years.
Claire Morgan
Branch Supervisor
Read more
Branch Supervisor
Mrs. Morgan has been in the industry for over eleven years. Over time, she has built her portfolio which, include personal and commercial clients while holding various supervisory positions at Guardian Insurance Brokers Lt., NPG Insurance Brokers Ltd and Financial Advisor at JMM Insurance Brokers ltd. She is customer friendly and result oriented.
Aretha Reid
Snr. Account Executive
Read more
Account Executive
Ms. Reid has been in the industry for over seventeen years in broking. Over time, she has built an impressive client portfolio and developed a reputation for excellence in customer service.
Annetta Carr
Account Executive
Read more
Account Executive
Ms. Carr joined Spectrum in 2001, having been in the industry for several years in various capacities. She holds Certificates with Distinction in several subjects from the College of Insurance & Professional Studies.
Over the past 14 years she has worked in broking as an Account Executive (Consultant), during which period.  She has developed a loyal clientele in both personal  and commercial lines. She is a customer-oriented and self-motivated person and is a team player.